Albany, NY - June 3, 2020 - The State Board of Elections is proud to unveil a fully accessible absentee ballot application and absentee ballot delivery system that allows voters with accessibility needs to vote by absentee ballot independently and without assistance. It is hoped that as a consequence of the COVID-19 pandemic and the expansion of the use of absentee ballots this will help to minimize the number of people coming to poll sites.
The application is posted on the SBOE website (www.elections.ny.gov) and can be accessed from the homepage, the "Absentee Voting" page and the "Meeting Voter Access Needs" page.
"We are pleased to be able to provide this service just in time for the June 23rd Primary," said Co-Executive Director Robert A. Brehm.
For the first time, New Yorkers with disabilities can vote in the privacy of their own homes with assistive technologies that will enable them to cast their ballots without the help of a family member or other person intruding on their right to a secret ballot.
"With the continual development of new technologies, we were able to combine some existing functions with new advancements to offer features that New York voters have never been able to utilize before," said Co-Executive Director Todd D. Valentine.
Voters are required to file the new application as soon as possible, but no later than June 16th for the June 23rd Primary. The accessible ballot would be emailed to the voter who would use their own assistive technologies such as a screen reader, a software program that enables a blind or visually impaired user to read and interact with the text that is displayed on their computer screen with a speech synthesizer, to independently mark their ballot.
The SBOE worked with Disability Rights New York, Disability Rights Advocates, the American Council of the Blind—New York, Center for Independence of the Disabled, New York and the National Federation of the Blind of New York State to create this new functionality.
New York joins only a handful of states that offer accessible absentee ballots including Michigan and Maryland.
If you have questions about this press release, contact John Conklin or Cheryl Couser at the Public Information Office at (518) 474-1953 or .
The Board of Elections is monitoring the COVID-19 public health crisis and how it relates to upcoming elections.
Please review the most recent updates as follows:
Unofficial results of the village elections will be available shortly after 9 p.m., Tuesday, Sept. 15, 2020.
Read important information regarding the June 23, 2020 Primary.
As of May 5, 2020, the Democratic Presidential Primary has been reinstated for June 23, 2020 due to court litigation.
All statewide village elections have been rescheduled to Sept. 15, 2020.
Pursuant to Governor Cuomo's Executive Order from April 24, 2020, all eligible voters in active or inactive status will be mailed an absentee ballot application for the Presidential, and Local Primary Elections being held June 23, 2020.
June Local Primary Elections are being held on June 23, 2020.
Voting is expected to go forward in person on June 23, 2020.
All Election Inspector classes are currently suspended.
We will provide updated information as it becomes available.
If you have not registered to vote, we offer suggestions on doing this online.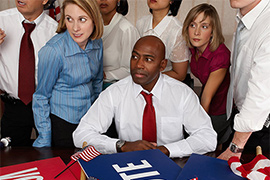 Results of the General Election will be available shortly after 9 p.m. on Tuesday, Nov. 3, 2020. Review unofficial results.
Here's additional information about voting that may be of interest.
Poll workers are always needed
The Board of Elections is always looking for individuals who'd like to sign up to serve as poll workers. If you or anyone you know is interested, complete the Poll Worker Application form and return it to the BOE for consideration. If you cannot complete the fillable form on your computer, then print, complete and mail it to the address on the form. You may also fax the completed form to (914) 995-4603.
Voter Education
Information about the election process and voting machines. Know what to expect when you arrive at your polling place on Election Day. Starting September 2010, the county will be using new optical scan voting machines.
Campaign Finance Reports
This database contains all financial disclosure statements filed with the New York State Board from July of 1999 to the present. However, electronic filing is not mandatory in Westchester County.
NY State Board of Elections
Information on state laws, including financial disclosure. Information on running for office, including the filing of nominating petitions.
League of Women Voters of Westchester
The nonpartisan League of Women Voters has county and local chapters and is affiliated with state and federal chapters At election time, the League produces detailed listings of candidates and propositions.
Federal Elections Commission
The FEC administers and enforces federal campaign finance laws.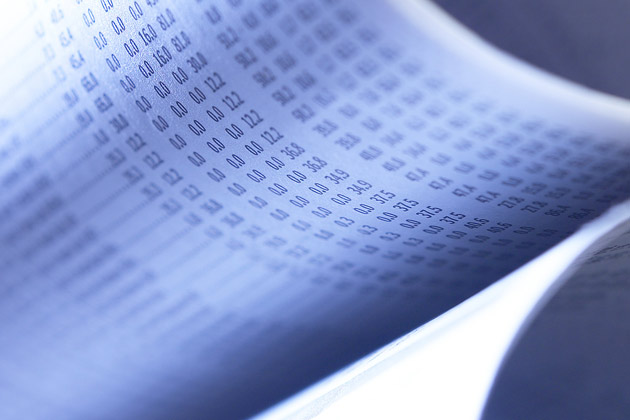 When deciding to run for office, you should be aware of all that encompasses the capital financing of your campaign. From the links below, select the information and any required forms that pertain to your situation.
As a result of a new legislation that took effect on Dec. 15, 2019, amending Election Law Sections 14-102 and 14-104, by removing the $1,000 filing threshold, all candidates and committees are required to file campaign financial disclosure statements with the New York State Board of Elections. As a result of this change, County Board of Elections will no longer be responsible for registering candidates and their committees, and accepting campaign finance disclosures. We are now directed to refer all filers to the New York State Board of Elections.
All electronically filed statements are publically available on the Internet. For additional information and to file or view campaign finance disclosure reports, go to New York State Board of Elections Campaign Finance.
Campaign Finance Filing Information
2020 Campaign Finance Filing Calendar
2020 Official Primary Elections Contribution Limits
2020 Official General Elections Contribution Limits
2019 Campaign Finance Handbook
Campaign Financial Disclosure Form for Local Filers - CF01
Authorized Single Candidate Committee Campaign Finance Registration Form - CF02-Type 1
Political Action Committee (PAC) Campaign Finance Registration Form - CF02-Type 2
Constituted/Party Committees and Housekeeping Campaign Finance Registration Form - CF02-Type 3-7; 3H-7H
Independent Expenditure Committee Campaign Finance Registration Form - CF02-Type 8
Authorized Multi-Candidate Committee Campaign Finance Registration Form - CF02-Type 9
Ballot Issue Committee Campaign Finance Registration Form - CF02-Type 9b
Committee Authorization Campaign Finance Form - CF03
Candidate Registration and/or To Request NYSBOE Filer ID and Pin Campaign Finance Form - CF04
Candidate or Committee Claim of Exemption from Filing Campaign Financial Disclosure Reports – CF05
Candidate's Authorization for a Committee to Make Campaign Financial Disclosures - CF16
Termination or Resignation Request Form/ No Activity Report Form – CF18
Application for Electronic Filing Exemption - CF19
Non-Participation in Election(s) By Registered PACS, Party and Constituted Committees, or Independent Expenditure Committees - CF20